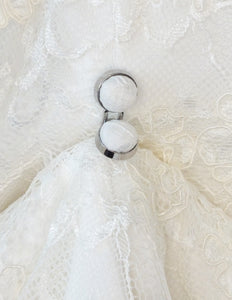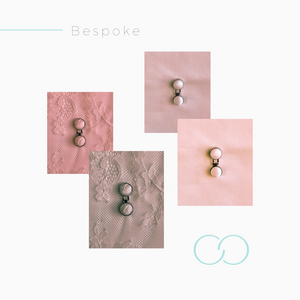 How Does It Work?
If you've been pondering how to bustle or hook up your wedding dress train, then a Trainloop may well be the answer.
No sewing is needed. The 2 pieces simply pin through your dress, then hook together when you want to lift up your train. You can easily release it too at any time.
Check out our 'How To'
If you need any advice as to whether a Trainloop will work for you on your dress and the placement of it too, we are always here to help. Simply click below.
Contact Us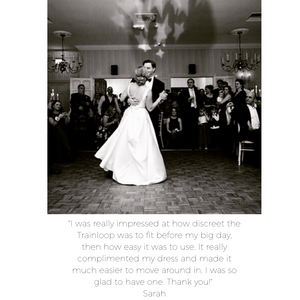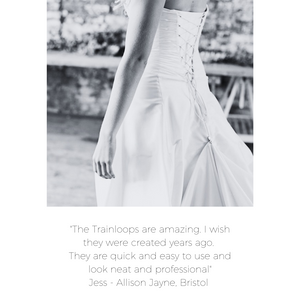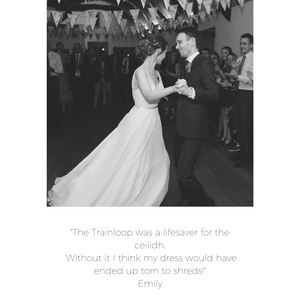 Meet the Inventor
DESIGNED BY SUSAN MCFARLAND
I've spent most of my life helping brides look and feel amazing on their wedding day, either by creating the bespoke dress of their dreams or by making their bridal gown fit them perfectly on their wedding day with alteration and customisation. If you choose a wedding gown with a train it's great to be able to loop or bustle it up for your first dance, in particular.
I've previously made train loops by stitching on buttons and loops, hooks and eyes, or ribbon ties if a wedding dress required a bustle. Then one day, I came up with idea for the Trainloop, which requires no sewing at all.